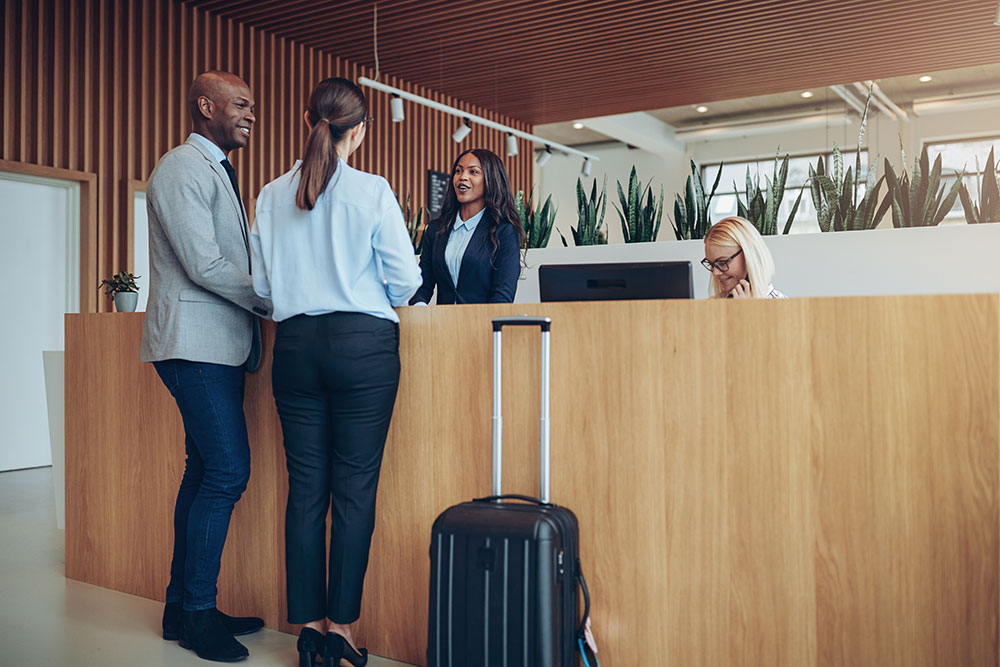 THE INTERNATIONAL ASSOCIATION OF HOTEL GENERAL MANAGERS JOIN FORCES WITH BROWNIE POINTS A LEADING REWARD AND RECOGNITION SOFTWARE COMPANY
BROWNIE POINTS EYES HOSPITALITY SECTOR DOMINANCE WITH NEW GLOBAL PARTNERSHIP
Australia's multi award-winning workplace recognition and reward (R&R) software platform Brownie Points is partnering with The International Association of Hotel General Managers (IAHGM) to help drive engagement and increase guest satisfaction in the hospitality sector globally. IAHGM plan to sell directly into a select number pf premium brand operators and owners and will market Brownie Points to its 26,000 global members.
"The hospitality sector has and continues to be a major revenue stream for Brownie Points. Our new global partnership with IAHGM now gives us access to even more global hospitality clients and leaders and supports our strategy to be the partner of choice for hotels around the world" said Tony Delaney, CEO Brownie Points.
Delaney says "COVID-19 continues to significantly impact the hospitality sector globally and there is an increasing need for hotels to focus on staff recognition now more than ever. We know from extensive research there is a direct link between employee engagement and bottom-line delivery and guest experience. The market is increasingly more challenging and we are receiving more interest from businesses which rightly consider employee engagement and recognition to be a significant force multiplier to corporate performance."
Brownie Points already works with major hotel brands in Australia including Accor, Marriott, Shangri La and Primus, and YAS Island in ABU Dhabi and we hope that we can encourage their other geographies to come on board while attracting new brands to the Brownie Points family.
"We are delighted to be partnering with Brownie Points to bring an excellent tool to help General Managers, owners and hotel operators have a platform to track team engagement, drive greater results and keep hospitality staff engaged. The fact this platform can be fully customised to individual client requirements is also a great plus for hotel brands. It can look and feel like a company's own scheme," explained Leon Larkin, President and Founder of IAHGM.
"Our mission is to support our global members to achieve more, enhance skills and this partnership aligns very much with that strategy.
For more information contact Brownie Points at info@browniepoints.com.au or call us on +61 (0)3 9909 7411 or email Leon Larkin l.larkin@hotelgms.com