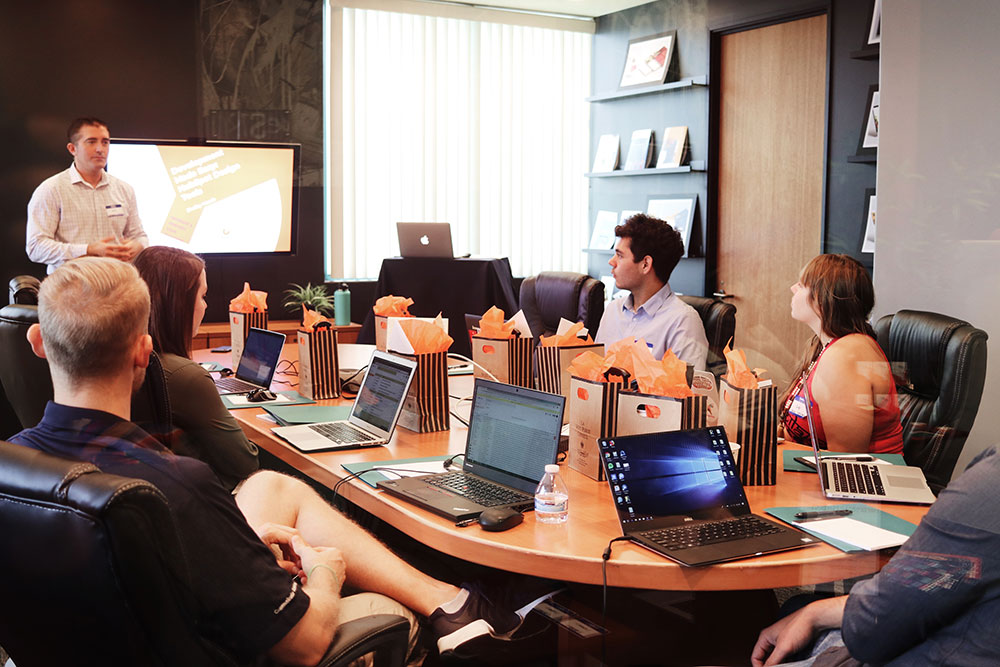 Many business leaders today are starting to understand the value of prioritising employee engagement and what it means for their bottom line.
But sometimes it's difficult to know where to start with engagement initiatives to affect the greatest change, especially for smaller or newer companies with fewer resources.
Here are six actionable ideas that have been proven to work, that any organisation can implement, regardless of size and budget:
Utilise technology to enhance your engagement programs. You can add breadth and depth to your company's existing employee engagement programs by leveraging technology. Develop a community to support each program's objectives through more transparent leadership communications and public acknowledgment of goals and rewards.
Programs that work well in a community include such things as peer to peer employee recognition programs, where technology enables the giving and receiving of real time recognition which is a powerful way to engage and motivate staff.
Online groups can add more layers to the employee engagement cake by giving you a place to do things like recognise an outstanding employee each month or quarter, or featuring pictures of staff being awarded recognition.
Embrace 24 x 7 workstyles. Some organisations have been turning a blind eye as employees have started to use their personal iPads and mobile phones at work, but these little devices are a powerful and integral part of the future of work. The good news is that this digital transformation plays into employee engagement because employers can choose to support these new habits rather than discourage them. In order to do that, you should figure out how to make your systems work in the mobile world. If you have systems employees need to access after-hours, encourage the use of mobile apps provided by vendors.
Give employees more autonomy. Recognise that autonomy is a key component to improving engagement. You hired competent professionals who are awesome at what they do. Give them the freedom to choose how to get the job done. Don't micro manage your staff, but give them the latitude and encouragement to come up with new and innovative ways to do their job.
Make It Personal. Every interaction you have with another employee is a chance to increase engagement. Make each conversation, whether it be offline or online, authentic, timely, specific and personal, and strive to be positive.
Every interaction you have with another employee is a chance to increase engagement.
Don't underestimate the power of fun. If you think of the times in your life when you felt the most fully alive (or engaged) it is likely you were experiencing something that was fun.
However, fun can be a tricky topic when you attempt to bring her to work so my advice on this one is to look to the natural cheerleaders in your company and ask for their input. Fun for your company might be getting everyone together for a ride your bike to work day, or having a summer BBQ on the roof of your building. Figure out how fun works for your employees and make it happen.
Live your corporate values. I am amazed at the number of organisations I meet that have corporate values but do not encourage staff to live them in their work environment. Recognising your employees for work done in line with corporate values is a great place to start any engagement initiative, as they can be easily and consistently measured.
Summing it up, employee engagement comes back to one key point – people. They are your only competitive advantage, and treating them with respect, making them feel appreciated and valued, giving them a degree of autonomy and making them feel part of the corporate vision will go a long way in the engagement war.
Bringing people together, removing barriers between teams, encouraging honest and open communication, and having fun will make a difference. Each of these factors has been proven to increase employee engagement. Using an online platform for these things can put even more power behind your engagement efforts.
The Brownie Points engagement platform has been designed to help clients improve employee engagement, which leads to benefits such as reduced staff turnover and improved customer experience and reduced absenteeism, which can deliver significant measurable business benefits.
To learn how we can help your business, call the team today on 03 9909 7411 or email us at info@browniepoints.com.au