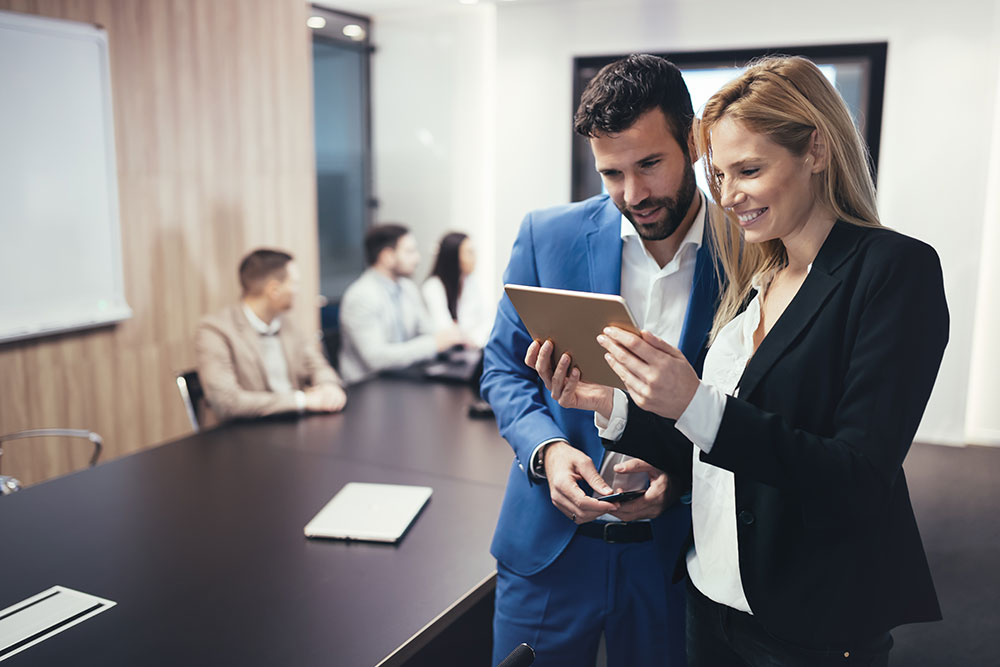 A well thought out and delivered employee recognition program is an investment that can pay multiple dividends, but there are a few surprisingly common obstacles that can stand in the way of getting the most from your investment.
Some of these obstacles can subtly undermine your recognition program's goals, leaving it floundering with little support, or worse still, dead in the water.
In this six part blog, we identify the most common obstacles we've come across that get between an otherwise great recognition program and its success, along with some easy tactical steps you can take to overcome them.
Step 1. Buy-in
To achieve maximum impact with your recognition program, you'll need buy-in from every level of the organisation.
While it may not be possible to get buy-in from 100% of your colleagues and co-workers, each advocate you gain will strengthen your recognition program.
Buy-in isn't just a pass/fail measure. It's a crucial validation tool. If the recognition program you're building struggles to inspire buy-in from a particular cohort, that's a valuable data point. It will give you an opportunity to see why this is happening and address the issue. You can use the data to pin down where the program is lacking for them, and take measures to improve its effectiveness across the board.
Why lack of buy-in can be a problem
Building a recognition program is similar to building a bridge. You're putting a structure in place to help people get from one place (disengaged or neutral) to another (actively engaged).
There are a several crucial elements that need to be considered and implemented to keep it strong and sturdy in the long-term.
If you don't have buy-in from senior leadership, your program is already at risk. Senior executives buy-in is absolutely crucial because they're usually the ones signing off on the initiative.
Senior management are also your organisation's culture leaders, and drivers of the culture and vision of the company.
If the organisation's culture leaders aren't truly invested and participating in your recognition program, you'll be hard-pressed to get anyone else excited about it. It is worth noting that while HR will play an important role in delivering and supporting the recognition program, the ultimate endorsement and support has to come initially from the most senior managers.
You may say recognition is important to your organisation, but unless that is backed up by your leadership, it's just talk.
If you don't have buy-in from senior management, you're missing a reinforcing element, and also a key constituency that the program is designed to impact.
Yes, it's incredibly important for managers to be engaged. According to Gallup, managers account for about 70% of variance in employee engagement.
You also need buy-in and participation from managers, departmental heads, and team leaders because they're the face of organisational leadership other employees interface with most frequently.
Their participation and support for your program is critical for your employees overall participation and engagement.
Also, if you can't inspire buy-in from the ground level, you'll be missing the support of what is likely the largest constituency in your organisation. What's more, these are often the primary group your recognition program is intended to impact.
If they're not convinced of its value or its authenticity, it will never have the stability it needs for a sustainable future, and it won't achieve its full potential for impact.
How to earn buy-in
Senior Executives.
Senior leaders tend to focus primarily on high-level strategy. To earn their buy-in you'll need to be able to show the positive bottom line impact a program like this has the potential to make.
How do you show the potential ROI of a recognition program?
There's plenty of research available that points to the competitive benefits of a more engaged workforce, recognition's impact on engagement, and its impact on turnover costs. Show senior leaders some evidence of the true returns a recognition program can provide, and you'll likely gain their support.
Managers and team leaders.
Managers are often focused on building the necessary environment for their team to consistently produce the best work possible. To earn their buy-in, you'll need to show how recognition can lead to improvements in productivity, reduce absenteeism or increase customer experience.
Give them the context they need to see how a more recognition-rich organisational culture will make their jobs easier and more effective. Show them why a better recognised employee is less likely to leave, and more likely to consistently produce their best work and deliver discretionary effort.
Everyone else.
Participating in your recognition system should be as simple as it is meaningful and delightful. Skip the mandates – forcing participation might earn you some activity early on, but it's not going to inspire the self-sustaining engagement driving powerhouse you're hoping for.
One of the easiest ways to earn buy-in from the team without forcing their hand is to show them how it feels to receive genuine recognition, and how it feels to show appreciation for others.
You can achieve this easily by setting a good example, and rewarding participation. Give genuine and timely praise to your colleagues for the contributions they make to the organisation, and make a habit of it.
Add low cost, desirable rewards to your program to provide an incentive for sustained engagement without the unhealthy competition a large dollar amount or 'winner takes all' format can encourage.
There are many more ways a recognition program can go 'right' than go 'wrong.' By keeping a few key considerations in mind, you can ensure the bandwidth you're dedicating to this effort will return the maximum value possible, and provide your team with the recognition rich atmosphere they've earned.
Brownie Points is rapidly becoming a recognition platform of choice for forward thinking companies around the world.
To discuss how we could help you improve employee engagement in your organisation, or to arrange your free demonstration, call the team today on 03 9909 7411 or email us at info@browniepoints.com.au