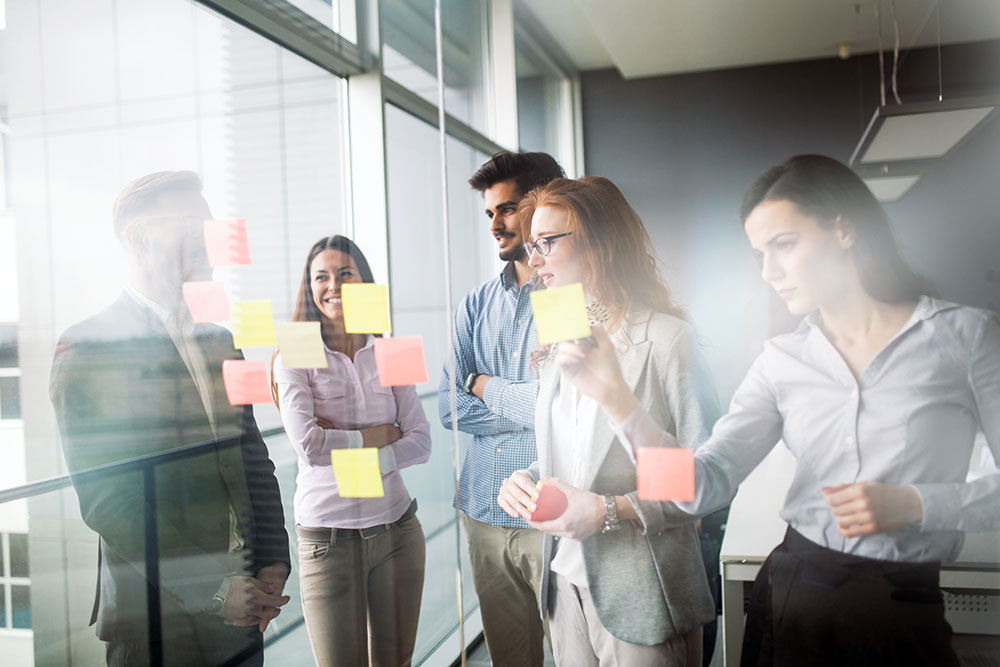 Almost 80% of employees admit that recognition would motivate them to put more effort in at work.
Around half of people would leave their current employer for one that recognises their efforts on a regular basis.
Your people are your brand and your only competitive advantage. Everything else – products, pricing, marketing, location, etc. can be copied.
Your employees are truly unique, so what are you doing to stop your top people from walking away and joining your competition?
With prestigious consulting organisations such as Mercer estimating that it can cost up to 150% of a staff members salary to replace them, how much is your business throwing away each year? Think how much your business would benefit from reduced staff turnover and increased productivity.
Recognising staff performance, motivation and engagement doesn't have to be complicated or expensive.
But it DOES make your people feel valued, appreciated and part of your overall vision. When recognition is done well it will help build connected, empowered workplaces. This should be your ultimate aim.
With engaged, motivated and passionate staff, you will see lower employee turnover, increased productivity, more cost saving and innovation ideas, and improved customer loyalty and retention, to mention just a few benefits.
So what is stopping you? This is a no brainer.
In order to maximise the investment in your staff, your culture of recognition has to start at the executive level.
Engagement is NOT an HR issue, it is a BUSINESS issue, and if not addressed from the top down it will simply not work.
Simply put, Engaged Staff = Improved Brand Value = Increased Corporate Performance = happy stakeholders.
It only goes one way. Disengaged employees can have a devastating impact on your business.
When planning your staff recognition initiative, start with the basics. For example, do your employees live your Corporate Values? Do they even know what they are? In many cases I suspect not. This is a great place to start. If you have spent thousands of dollars on consultants identifying and implementing your corporate values and you don't live them you are throwing money away.
So think about how you can measure above average team work, integrity, communication, honesty, or whatever else you have as your corporate values.
Recognise your staff for living the values, going above and beyond, and you will see how significant an impact it has on motivation and engagement. And don't forget the importance of peer to peer recognition and customer feedback. This type of recognition has been proven to be more important to employees than management recognition and feedback.
Brownie Points is a multi-award winning recognition platform that has been designed to help businesses maximise the investment in staff, with cloud based, low cost of ownership, fun to use and easy to maintain recognition programs that will deliver a measurable improvement to your overall business performance.
Discover how you can build a team that the best people are lining up to work in.
We can have your recognition program up and running in days, compared to other solutions that take weeks or months, and huge amounts of consulting work upfront. And the choice of rewards is yours, unlike many solutions that tie you in to their rewards.
Call Brownie Points today on 03 9909 7411 or email the team at info@browniepoints.com.au to learn how we can improve your business.
It's a no brainer. We guarantee it!