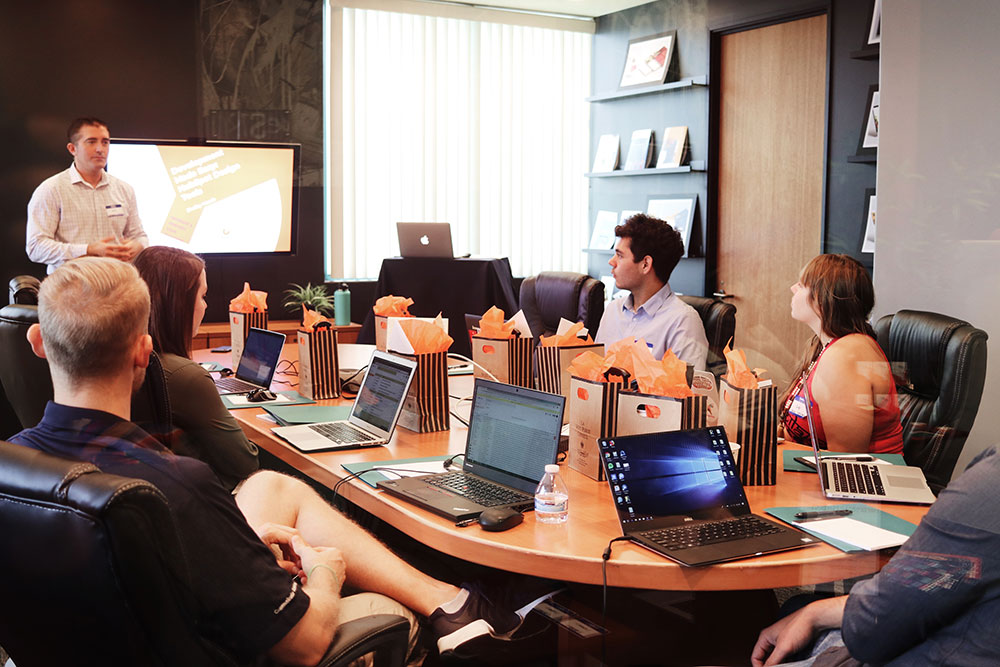 According to a recent report by Modern Survey, 29% of hospitality employees are disengaged.
It's the highest of any industry, with retail and the services sectors a close second and third. Hospitality is also traditionally in the highest percentage sector for staff turnover, with turnover often above 30%.
But it's not just the larger organisations that are under pressure to attract and retain key employees. SME's and the not for profit (NFP) sectors face the same challenges.
Employee engagement is slipping despite high levels of confidence in our organisations and improved perceptions of career development opportunities.
Numerous studies by Gallup, Hay Group and Modern Survey have looked at the importance of employee engagement. Employee engagement has been proven to boost company performance, innovation, job satisfaction and more.
Your employees are your only true competitive advantage, and treating them so will have a major positive impact on your brand value and corporate performance, so it is important to ensure you effectively communicate with your entire workforce, not just the employees in the office.
As Graham Francis, CEO of SwanCare recently stated. "Without doubt one of the major challenges facing an organisation is the ability to firstly attract the right staff, but then secondly it is a matter of retaining them. All too often we expend enormous time and energy in developing and nurturing our staff only to find them move on."
Other key issues facing many organisations today include:
Ageing workforce – multi generational – multi ethnicity
Changing demands of employees – social purpose – reducing levels of workplace trust
Virtualisation of the workplace – remote/telecommuting – Increased use of mobile technology – 24×7
Shrinking markets – globalisation -Increased competition
Demanding customers – skills shortages- getting more from fewer resources
Any business only has one unique competitive advantage, and that is their employees. Staff who are motivated and engaged are proven to be significantly more productive than staff who are disengaged, and this can have a major impact on the bottom line.
So how do you engage your employees and address these issues? There is no magic bullet, but there is one major strategy you should employ to engage your staff.
Developing a mobile strategy around employee recognition is rapidly gaining acceptance as a key business driver to improve staff retention, increase customer experience and improve brand value.
Almost everyone owns a smart phone today-even those not connected to your corporate infrastructure. Enabling disconnected employees to access your news and other communications on their mobile devices helps ensure that these workers remain up to date, are aligned with what the company is trying to accomplish and are more interested in doing their part.
Brownie Points is starting to play a significant role in improving engagement with its cloud based employee recognition platform. With the launch of the mobile App for the i-phone and Android, organisations with remote or mobile employees or staff who are not usually based behind a desk, are seeing this new technology become a vital asset.
The technology has been embraced by several major hotels, aged care operators, disability employment services companies, medical practices, call centre operators, concierge companies, charities, hospitals, real estate firms, NFP's and financial services companies and they are realising the benefits of improved employee engagement.
Instant recognition, or recognition given close to the time a particular behaviour is observed is very powerful, and it is generally understood that recognition is significantly more powerful than reward.
To coincide with the launch of the mobile App, Brownie Points has launched an SME version of its employee engagement platform, which  gives smaller organisations the opportunity to attract and retain staff, with a low cost of ownership solution. The mobile App gives clients the option to implement points based and /or social recognition programs that are consistent and transparent across the organisation, while embracing the latest technology trend around gamification.
Tony Delaney, CEO stated "the rise of smart phone technology is playing a key role in helping our clients implement staff recognition programs that are fun to use, viral and cost beneficial, with a measurable benefit to the business. Everyone wants to feel valued, appreciated and respected, and the mobile version of Brownie Points is leading the way in enabling this. The launch of the SME version of the platform has delivered major success, with a number new clients in the final two months of the financial year, and a rapidly growing pipeline for 2016/17 he said."
To learn more about what Brownie Points can do for your business, call the team today on 03 9909 7411 or email us at info@browniepoints.com.au