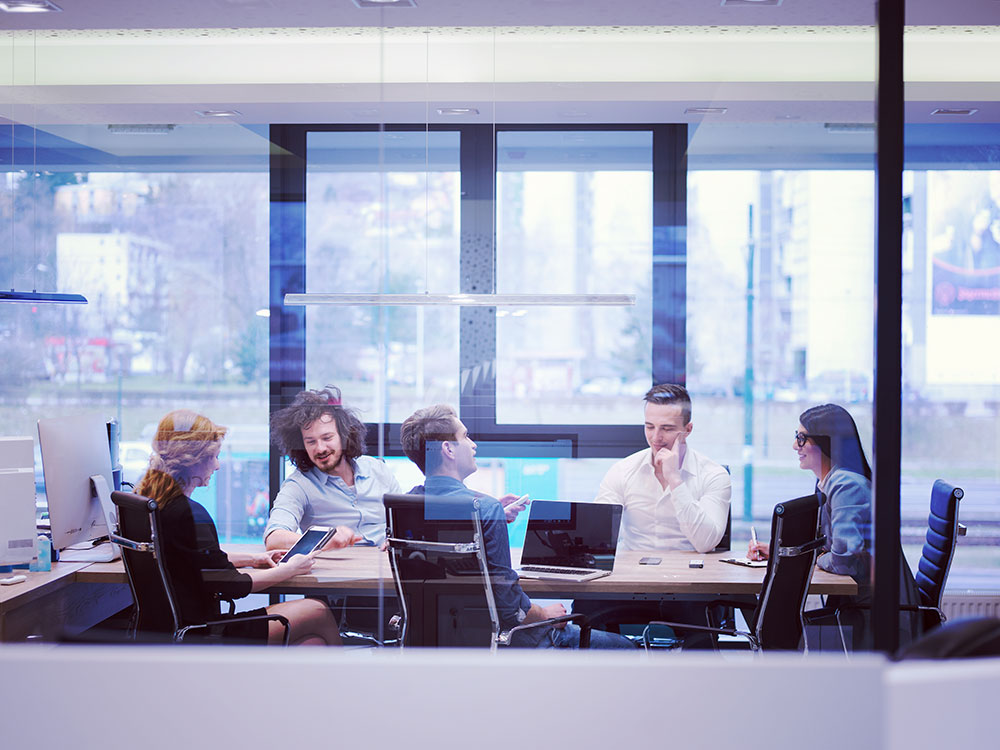 According to a new report by Modern Survey, 29% of hospitality employees are disengaged. It's the highest of any industry by some margin, with the services industry a close second. Hospitality is also traditionally in the highest percentage sector for staff turnover.
Employee engagement is slipping despite high levels of confidence in our organisations and improved perceptions of career development opportunities.
Numerous studies (Gallup, Hay Group, Modern Survey) have looked at the importance of employee engagement. Employee engagement has been proven to boost company performance, innovation, job satisfaction and more. Your employees are your only true competitive advantage, and treating them so will have a major impact on your brand value and corporate performance, so it is important to ensure you effectively communicate with your entire workforce, not just the employees in the office.
Employees connected to the company's server and infrastructure are obviously easy to reach, and can provide great insight into your communications strategy's effectiveness. But you may also need to reach employees with varying degrees of connectivity for your strategy to be successful.
Key issues facing organisations today include:
Ageing workforce – multi generational – multi ethnicity
Changing demands of employees – social purpose – reducing levels of workplace trust
Virtualisation of the workplace – remote/telecommuting – Increased use of mobile technology – 24×7
Shrinking markets – globalisation -Increased competition
Demanding customers – skills shortages- getting more from fewer resources
Additionally, even connected employees may at times be disconnected from your corporate infrastructure. You need to ensure you can reach them during those times.
So how do you engage your employees and address these issues? There is no one magic bullet, but here are a few strategies to engage your staff:
Develop a mobile strategy.
Almost everyone owns a mobile device-even those not connected to your corporate infrastructure. Enabling disconnected employees to access your news and other communications on their mobile devices helps ensure that these workers remain up to date, are aligned with what the company is trying to accomplish and are more interested in doing their part. Some key elements of a successful mobile strategy include:
Ensuring that social features are available so disconnected employees can communicate and collaborate with others. Engaged employees not only receive top down communications, but also have channels to voice their opinions. The ability to rate and comment on news and share information from a mobile device will increase engagement.
Ensuring the solution can support whitelisted email domains beyond your corporate domain. This allows workers to access company information with their personal accounts while you maintain control over who can access your systems.
Empower managers and employees in remote locations.
Even in remote or disconnected locations there is likely to be a manager you can ask to communicate information to his or her team. Make sure you work with these individuals to get them excited about company initiatives, and help them understand the capabilities they will have as a result.
Get input early and often. Understanding what the "guys on the ground" think will be the best ways to communicate information locally.
Ensure you encourage feedback.
Disconnected employees may have great ideas and their input is critical. Provide ways for all you employees to share their knowledge, insight and concerns. For example, ensuring these employees have easy access to an online program that is available 24 x 7 from any device will increase responsiveness.
Ensure that your engagement strategy is consistent and transparent
When you implement a recognition program, whether social or points based, manager or peer to peer, make sure that the rules are clear on the objectives, and that the behaviours and performance criteria being measured is viewed the same way across the organisation.
Utilise technology and gamification
Cloud based recognition programs are being adopted by many organisations around the globe. To maximise uptake, ensure that you implement technology platforms that are fun to use, utilising gamification, easy to maintain and can measure your improvement or return on investment. If you can't measure it, don't do it.
The benefits of employee engagement can be measured in many ways – reduced staff turnover, improved productivity, increased customer satisfaction, innovation and cost saving ideas, etc.
When you consider the significant benefits to be gained, and the opportunity for you to have a competitive advantage while making you an employer of choice, ask yourself "can I afford not to make engagement a high priority?" The answer has to be NO!
Tony Delaney is the CEO of Brownie Points, a multi award winning cloud based employee recognition platform widely used in the hotel, hospitality and services sectors in Australia.
To learn more about Brownie Points, call the team on 03 9909 7411 or email info@browniepoints.com.au